Residential Window Tinting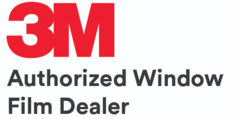 Similar to commercial tinting, residential tinting can help regulate the temperature of your home, reducing hot & cold rooms. We can help you enjoy your sunroom throughout the year & help reduce energy bills with one of our many film options. 3M™ has window films that will block out 99.9% of the UV light. UV light is the main contributor to fading, blocking UV ray with window film will not save you any money in the short term, but can save a ton of cash in the long term. Refinishing your faded wood flooring isn't cheap. Toss your blinds and curtains because they went out of style not because the cord snapped or the material faded due to the sun damage. The new rug or that leather couch will remain new looking and won't get banished to the basement when the leather dries out and gets hard and uncomfortable.
Contact or call us today to schedule an appointment, we will come to your home and show you all of your options to make your house feel as amazing as it will look!