Commercial Window Tinting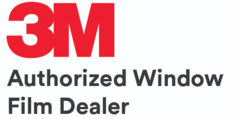 Glass Tinting can greatly reduce your energy bills. Commercial window tinting will pay for its self within a few years and then start saving you money. This is a fantastic product to help with hot and cold rooms in the winter and summer.
Offices in the center or the north side of the build seam to always stay cold, and the offices with windows on the East-West and South are hot in summers and winters, window film can balance this issue out. Up your productivity of your employees by keeping them comfortable, Glare can add stress to the eyes and this will drain your energy making people become very unproductive.
A skylight can add unpleasant heat and light to your work environment, Custom Shade has several options to help with these issues, we have exterior film for the hard to get to skylights, Window films that are made for acrylics, and light defusing films. Contact us today.